Corning Museum Of Glass
May 19 @ 5:00 pm

-

May 21 @ 5:00 pm

UTC+0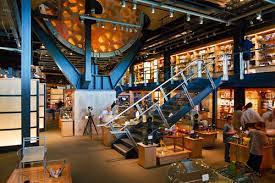 Agenda
Fri May 19th
4 PM:  Mr. Kerr will leave from his house with troop gear
6:30 PM Mr. Kerr arrives Scout Camp Gorton, Dundee NY. Check in set up camp. We are in Iroquois A
EVENING: camp fire snacks
We will NOT cook a dinner Fri night. Either eat before or bring a sub or sandwich. Your dinner is up to you
Sat May 20th
7AM Reveille (Wake up time)
7:00-8:15 breakfast cook & cleanup
8:30 AM depart Gorton for Museum
09:00 AM: arrive Corning Meusum
~12:00 Trail Lunch (Trail lujch is same as paper bag lunch. NO  cookinbg required. Most common a sandwich  & trail mix)
~5PM (ort later) depart Meseum
Projects: can be done any time throughout the day. Not  required. Troop will reimburse scouts up to  $25/scout for cost  of a project. Adult's are on their own.
6PM Cracker-barrel (the restaurant) for dinner. Dinners to be paid individually.
AFTER DINNER: return to Gorton tent overnight, campfire
Sun May 21
7AM Reveille
Light breakfast. Pack/Load
~8:30 depart Gorton
9AM: return to Corning to pick up projects from Sat
Notes
camp fees are paid by troop
Mrs. Kerr bought an adult ticket but can not go. If any one still needs an adult entry ticket and wants to buy hers let me know
Troop has cooking and troop gear. Individuals need their personal gear

water  bottle
eating utensil (mess kit)
sleeping bag
clothes
head lamp or  flashlight

Troop has extra gear if anyone needs anything let us know
If anyone  can only make a part of the campout let me know. It's about a 3hr. driver to  Corning from Lockport
If anyone is arriving late Fri I can pitch your tents for you while it's still light out.
We have not been to Camp Gorton before, not sure is sights have  benches, bring camp chairs if you have them.
Tenting: scouts can tent with their parents or another scout that is within 2 yrs age
Dads/Males: they can attend. Only restriction is a girls troop needs at least 1 female leader for each activity.
If anyone has questions call, email, or text.
716-982-1721
Mr. Kerr